I leave you these birthday wishes and messages for a friend to share in your favorite social network, with that special friend.
* It was really tough to pick a gift for you because you are so choosy and picky, just like me. We are so meant to be best friends! Happy birthday.
* As I write this birthday wish, I feel like I'm writing to my own brother/sister. Thanks for being a wonderful person in my life! Happy birthday.
* A tear rolls down my cheek when I think of how much I miss you. We may have moved apart, but your birthday still brings back memories that make me smile, laugh, and cry. Wishing you a very warm, loving, and happy birthday, my friend!
* We've been good to you all year round, and we deserve a massive party on your birthday today. Dig deep into your pockets, buddy; we're not letting you off easy!
* Karma is getting to you big time, pal. Because you have been a wonderful friend all year round, today I've gone the extra mile and planned a lovely surprise for you. Hope you like it. Happy birthday!
* I'm so far from you, but I still feel like you are right beside me—and we are celebrating your birthday. Cheers from a thousand miles away, my friend. You will always be in my mind and in my heart. Happy birthday!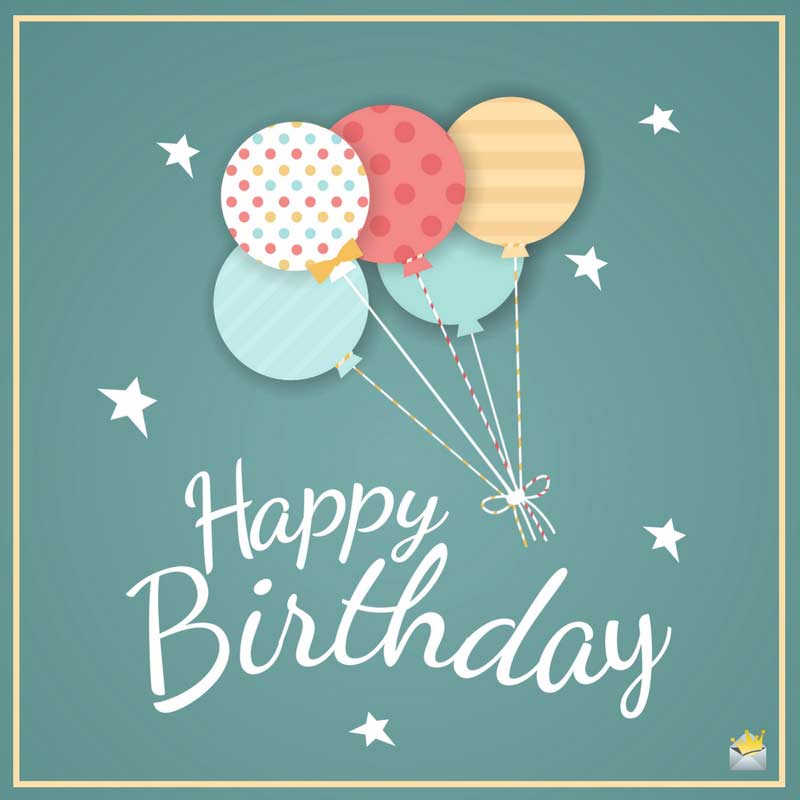 * On your birthday today, you are going to be surrounded by good friends and a massive celebration. What more could you ask for? Uhh, gifts, I guess. No worries, you'll have those too! Happy birthday, wonderful person.
* Don't forget how much fun you have had today so you can do the same for me when it's my birthday! Happy birthday, my dear friend. Hope this day brings an everlasting smile on your face.
* As I write a birthday wish for you, I'm making a wish myself. I wish that our friendship lasts forever. Happy birthday!
* I didn't know the meaning of real friendship until I met you. Since then, I have cherished our relationship like no other. Happy birthday, mate.
* You are king/queen for a day; have fun while it lasts!
I am getting a very warm feeling on this cold winter morning. Your birthday reminds me of how precious you are in my life. Thanks for being such a wonderful friend. Happy birthday!
* No birthday card, birthday cake, balloons, gifts, or parties can ever be enough to show you how much you mean to me. Nevertheless, I still got you all those, plus a message from the bottom of my heart: Happy birthday!
Si te han gustado estos d
eseos de cumpleaños y mensajes para un amigo ( Happy Birthday Wishes and Messages for a Friend)
, te invito a que leas
AQUÍ
mas
frases y mensajes de cumpleaños
y mas artículos
relacionados.