I leave you the best wishes and birthday phrases for a grandmother to share in your favorite social networks, with that beloved grandmother you love so much.
*
You are not only great as a grandmother, but simply as a person, too. You have been good to not only the members of your family, but to everyone else. I wish a fantastic birthday to a fantastic person and, of course, an awesome grandma!
*
Grandma, there's definitely something special about you—everyone around you falls in love with you immediately. A very happy birthday to a very special lady in my life!
*
You are my idol, and if I grow up to be a fraction of the woman you are, I'll consider myself successful. Here's to you, Grandma. Happy birthday!
*
You've taught and showed me kindness, patience, and love. I am the person I am today because of you. Thank you, Grandma. Happy birthday!
*
You deserve nothing but all the love and happiness life has to give to a woman as wonderful as yourself. Happy birthday to the best grandma in the world!
* You are a part of all of my most favorite chapters of the book of my life, Grandma. I hope your birthday is just as memorable as you've made life for me. Happy birthday! Thanks for all the wonderful memories. Many, many more to come.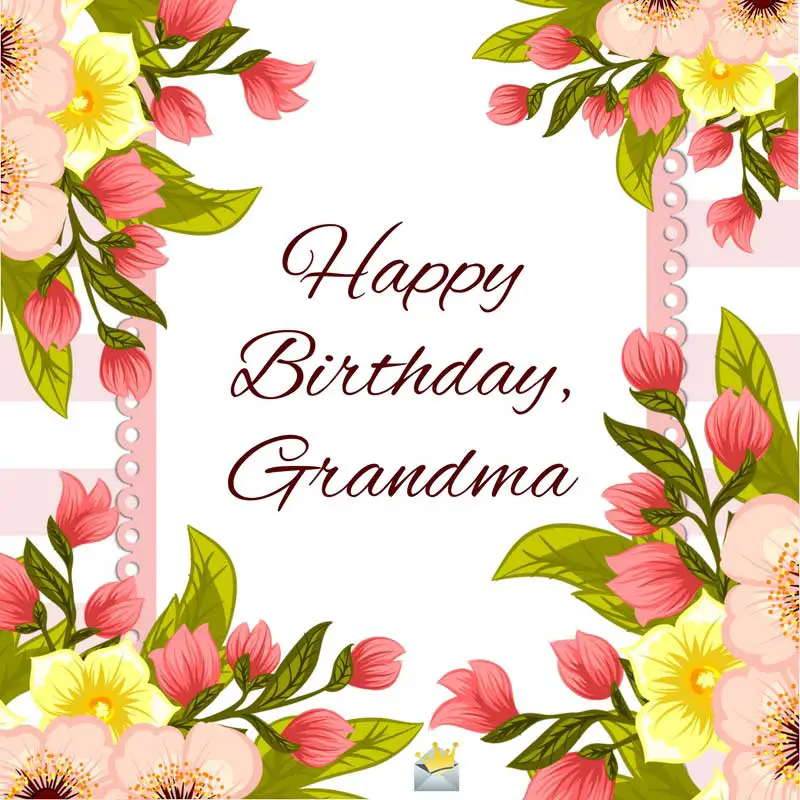 *
Dear Grandma, I am sending you a big hug on your birthday! Here's to you, and I hope that you'll be in good shape and health for many more years to come. Happy birthday!
*
We are blessed because we have a grandma like you. Your mere presence is a breath of fresh air. Happy birthday, Grandma!
*
I am a big fan of yours, Grandma. Simply put: you are awesome. I wish you a happy and joyous birthday!
*
Thousands of bright suns are not equal to the light which you bring, Grandma. May your birthday be full of light and music, just like you. Happy birthday!
*
I can still remember those days when you used to read bedtime stories to me as a child. I can still feel your presence beside me. This birthday message is to my grandmother, with love and respect, on her special day.
*
I am so proud have such an amazing person like you as my grandma. Happy birthday to you!
Si te han gustado estos deseos de cumpleaños para una abuela ( Best Happy Birthday Wishes for Grandma ), te invito a que leas AQUÍ mas frases y mensajes de cumpleaños y mas artículos relacionados.