🎁
🎈
💝🎈
🎁
I leave you these wishes and birthday phrases for your boyfriend, to share with him and tell him how much you love him and wish him the best on his birthday
---🎁---
Happy birthday, sweetie! Every day (not just your birthday), I think about you and how incredible you are. If you were not here, my days (even my birthday) would feel so empty.
Every second, my love for you grows. By the time you finish reading this message, my love for you will be tenfold. Happy birthday, my love!
You're my favorite person in the world...and your birthday is my favorite day of the year. Happy birthday, honey!
Happy birthday! I can't tell you how much I love you and how wonderful I feel when I'm with you, especially on your special day. Oops, I guess I just did!
Happy birthday, lover boy! I'm so happy that I get to spend every special moment of your special day with you, the most special person in my life.
🎁
🎈
💝🎈
🎁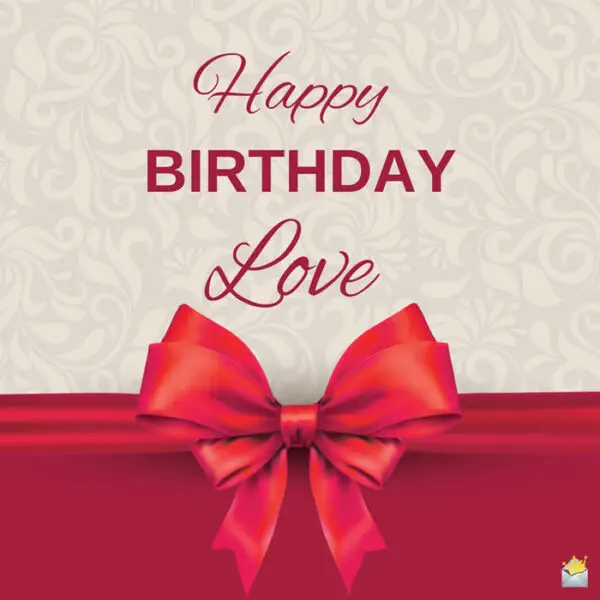 You've definitely proven that you're boyfriend material. You're kind, loving, gentle, strong and, best of all, you're mine. Happy birthday, sweetheart.
The best gifts I ever got weren't even on my birthday. It was when I met you. It was when I fell in love with you. It's every day I get to love you. So my gift to you is my love. Feel free to unwrap it anytime.
I can't be with you on your birthday, so I'm sending you all the hugs, kisses and love in my heart for all the times you miss me. Happy birthday, sweetheart!
Happy birthday, my love! It may take just a few moments to write "I love you" but I spend every moment of every day loving you…and I can't wait to spend the rest of my life doing the same.
Your Facebook page may be full of birthday wishes from many friends and family but mine is the only one that comes with oodles of hugs, kisses and love. Happy birthday, my prince!
Si te han gustado estos mensajes de cumpleaños para tu novio, te invito a que leas AQUÍ mas frases y mensajes de cumpleaños y mas artículos relacionados.